Empower
Zimbra OSE
with Zextras Suite
The native plugin for Zimbra Open Source.
Extra features to extend Zimbra Open Source

Storage Optimization
for Zimbra
Zextras Suite offers full Zimbra Hierarchical Storage Management integration, with both block storage and object storage solutions, providing highly-scalable storage management and lower total cost of ownership as your business scales.

Real-Time Backup
and Restore for Zimbra
All objects inside Zimbra are saved, ensuring quick recovery of deleted files by users and administrators. With Zextras Suite there are zero possibilities of losing data, as our unique backup solution is secure and continuous.

Multiple
authentication methods
Optimise security and compliance on the platform with multiple authentication methods including SAML, 2FA and QR-code that are so secure you no longer need passwords. Zextras Suite offers enterprise-level security as standard, along with peace of mind.

Outlook Sync
for Zimbra
Using Zextras active sync extension for Zimbra you can synchronize e-mails, contacts, tasks, and calendar with Outlook for Windows and Windows Mail App.


Mobile Device Sync
for Zimbra
You can fully synchronize your Zimbra mailbox with any client that supports the Exchange ActiveSync* protocol, including iOS and Android devices.

Admin
delegation
Minimize IT costs and maximize manageability with Zextras Admin extension multi-tenancy functionality, quickly delegating administrator rights and managing different tenants, avoiding conflicts.
* ActiveSync is a registered Trademark of Microsoft Corporation.
Get the 30-days free trial
Download the official plugin for Zimbra OSE.
After filling in the form, you'll receive
the installation package at the e-mail address you provide.

Suite for Zimbra OSE trial will let you experience:
- Real-time Backup and Restore
- Mobile Sync
- Outlook Sync
- Advanced Storage
- Authentication features
- Admin delegation
- Mobile apps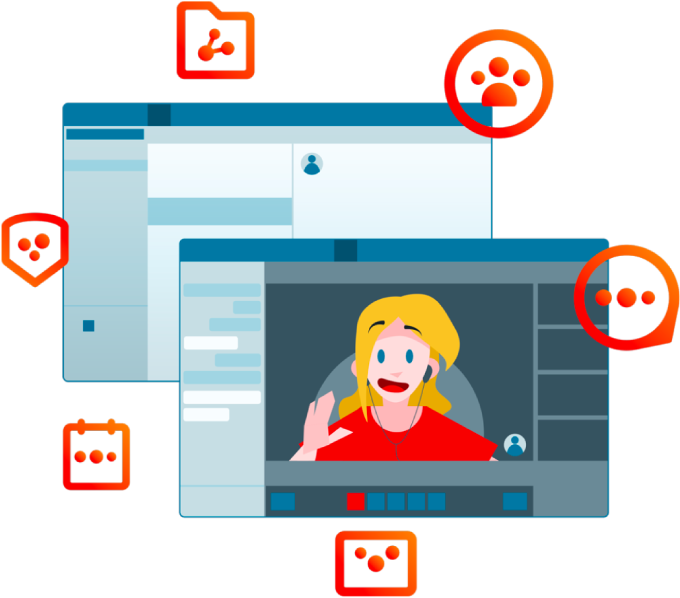 Why limit yourself to Zimbra Open Source?
Zextras Suite takes the core functionalities of Zimbra and extends them to a whole new level of data sovereignty and advanced collaboration.
By users for users
As Zimbra users ourselves, we understand the limits of Zimbra OSE, but also its potential.
That's why we developed a full-set of features that complete the platform and empower your business.
Zimbra to the core
Zextras Suite was designed and developed specifically to extend the functionalities and features of Zimbra. In fact, it's so integrated, it's part of the source code.
Customers Area
Already a customer?
Access your personal area to find everything you need.
Customers Area >